How to register in the Melbet affiliate program
Let's take a look at how to register (takes 1-2 minutes)
How to register in Melbet affiliate program
Follow the link to the registration page.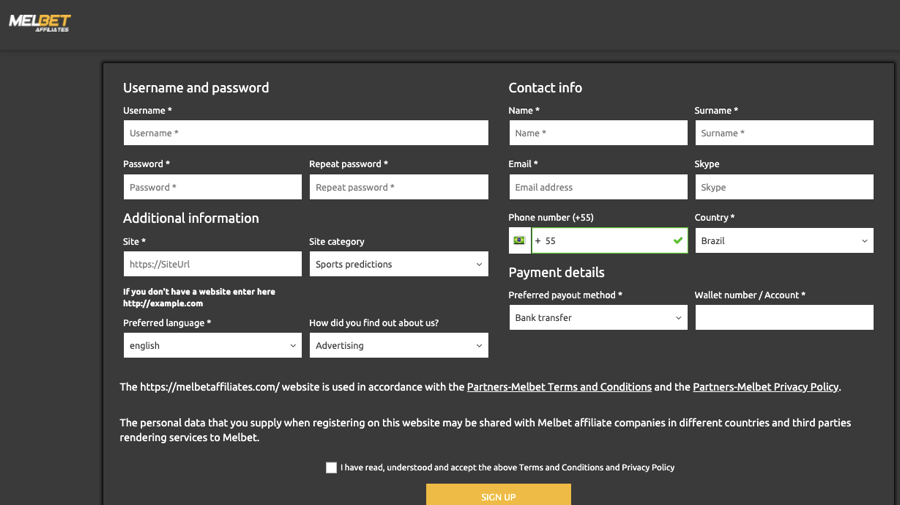 Full fill all the fields. Everything is simple here:
in the site field, insert the telegram channel link / website / or a link to your another resource from where you plan to attract players. Or you can just insert "example.com", its okay.
in the payment details you can specify any data during registration. Before the first withdrawal of funds you need to contact your personal manager.
in the skype field is better to write your nickname in Telegram / WhatsApp for quick contact with your manager.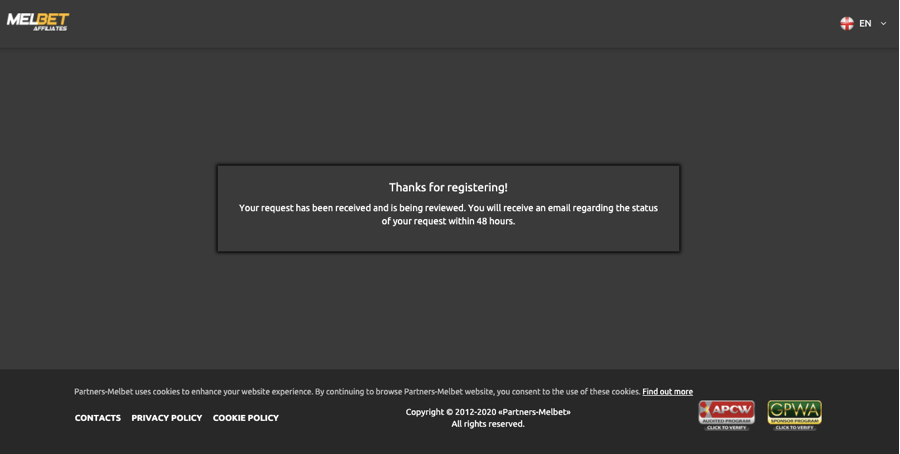 After registration in Melbet Affiliates, it takes time for moderation (up to 48 hours), but in practice, moderation is takes a couple of hours (sometimes even faster).
After the moderation your personal account will be available, please check your mail.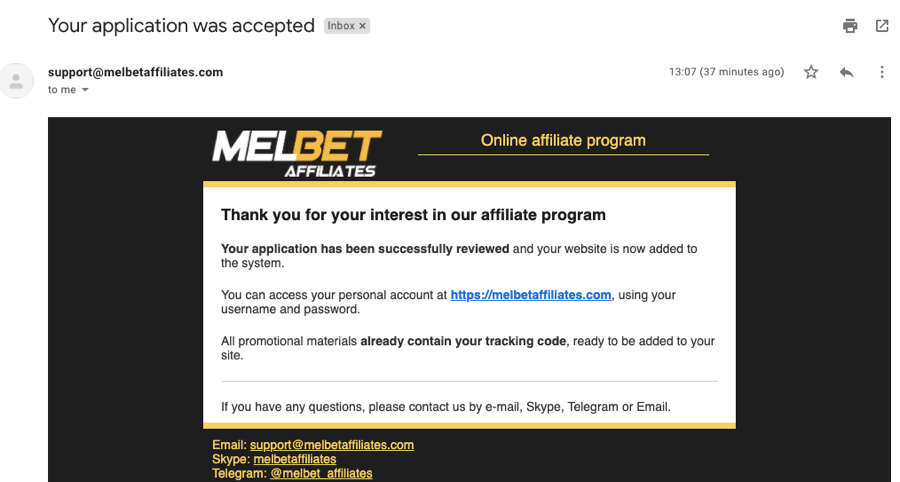 You have passed moderation and your personal account has become available to you.
Log in to your personal account.
Articles about Melbet affiliates program
Feel free to ask your question