Reports and statistics of your results
Complete, detailed, transparent statistics. Make in-depth reports, analyze your income from each player. Let's take a closer look
In the Melbet affiliates program you can make the most detailed reports. You can generate and export general reports in a large number of metrics, reports on promotional materials. Moreover, you can make in-depth reports on the players.
Please note that statistics of registrations and deposits are updated every 30 minutes. If you do not see a deposit from a player, although you know that he made a deposit – wait a while, there may be delays.
In personal account – in the Reports section – Summary:
Select the period you want to receive information about and click on the "generate" button

You will receive a summary report containing 21 metrics. Find out statistics quickly, in just a couple of clicks!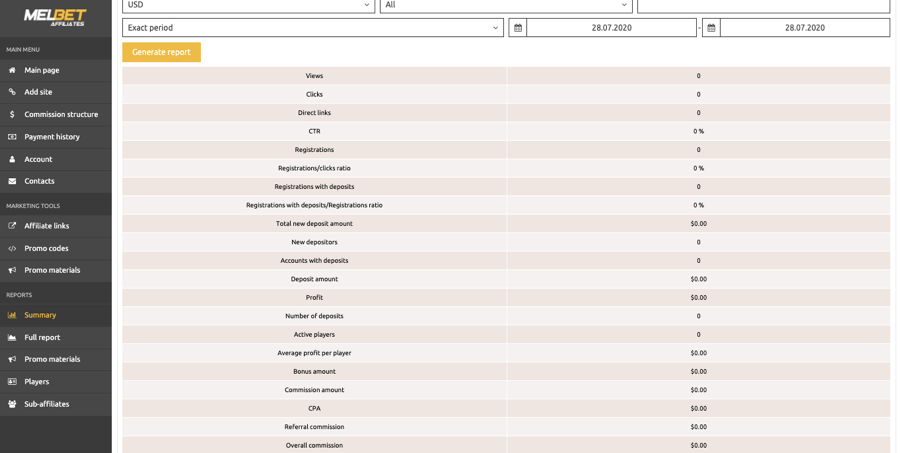 Full report on all sources (if you have several). Full reports can now be exported!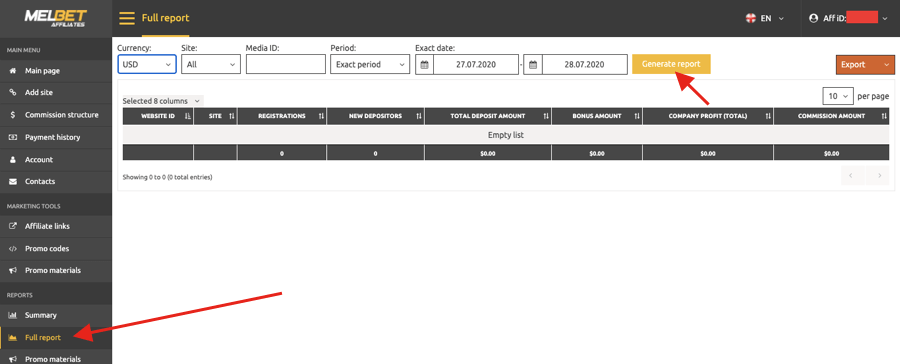 3.3 Promo materials report
The report about promotional materials is relevant for those who use banner ads on websites and other sources. Codes for banners of various sizes can be found in the "Promo materials" tab (Marketing Tools section).
The report contains ID media, Sub ID, information on registrations, deposits, profit and your commission from each marketing tool.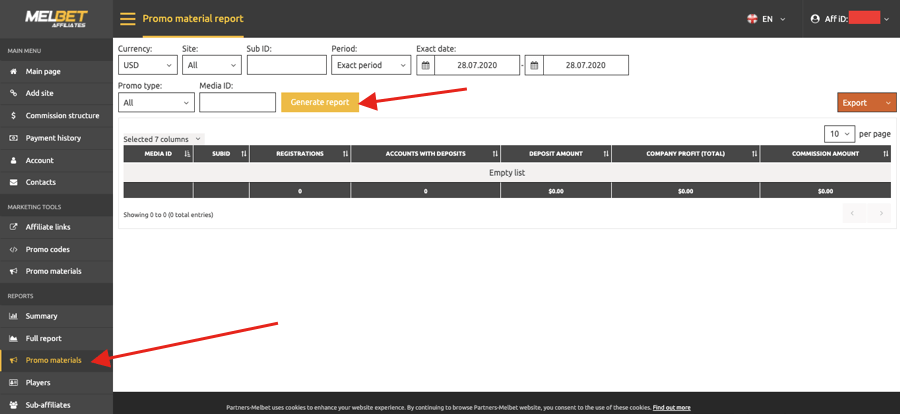 All players
Player report is the most popular! It can also be exported. Now you can find any player registered from you, look at their statistics. Country, player ID, what source they registered from, what deposits they makes and their results.
New players
In addition, you can only make a separate report about new players only.
When there are a lot of players, this will help you analyze your progress in the results for the last week, for a month or for any other period of time.
Non-depositing players only
Another report can be made for players who have not yet made a deposit. If you communicate with your players and know their ID, you can motivate them.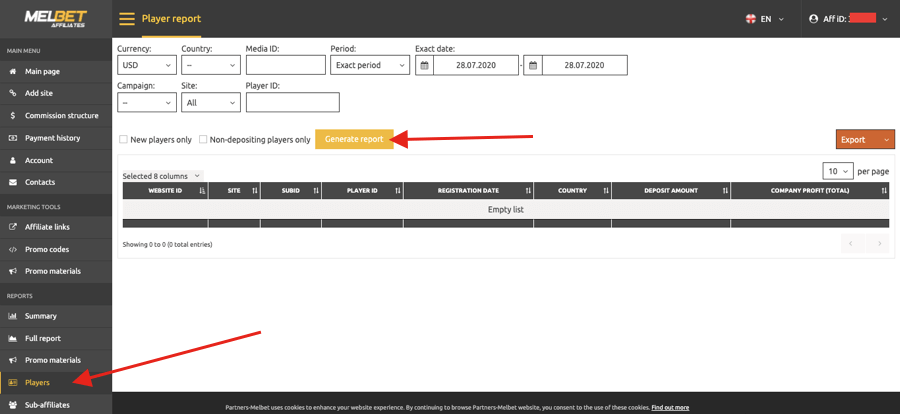 Articles about Melbet affiliates program
Feel free to ask your question